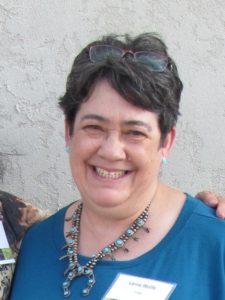 My poetry has appeared in Earth's Daughters, Pooled Ink, Pilgrimage Journal,Tulip Tree Review and Progenitor and other journals and anthologies.
In 2018, I was a finalist for the Wolverine Broadside Contest and in 2014 for the ACC Writer's Studio prize. My poems have received awards from Columbine Poets of Colorado, Northern Colorado Writers, Boardwalk Gallery and the Poetry Societies of Colorado, Oklahoma and Minnesota as well as the National Federation of State Poetry Societies.
I was named the Poet of the Year at the Denver Ziggies Poetry Festival for 2014-2015.
My memoir writing has been published by The Preservation Foundation and was read on Radio KHEN's "Poets and Minstrels" show.
---
Publications Forthcoming in 2021
"September Morning" and "The Seed's Prayer" in Plant-Human Quarterly, The Otherwise Collective, the Netherlands
"Never the Same River Twice" in The Mountain, Middle Creek Press, Beulah, Colorado
Recent shows, readings and publications
Reverberations: a poetic response to African American art, "Re-Verberation – Heresy and Faith," Loveland Museum & Gallery, Loveland, Colorado, 2021
Magpies: A Zoem Anthology, "Flood," Fort Collins, Colorado, 2021
Mad Blood Anthology, "Elegy for my Grocery Store," "What I Miss," "COVID at the Entrance to Purgatory" and "Small Things Make for Good Poems." Denver, Colorado, 2021
Encore: 2021 Prize Poems, "A Walk by the Pond," "Elegy for my Grocery Store." National Federation of State Poetry Societies, 2021
(Un)Settled, "Widow" and "Holding On," Art Museum, Windsor, Colorado, 2020
The Red Shawl: Art and Poetry Celebrating Women's Suffrage, "South Pass City," Loveland Museum & Gallery, Loveland, Colorado, 2019
Reflections, "Upon Reflection," Boardwalk Gallery, Windsor, Colorado 2017
The Paths We Take, "Creation," Boardwalk Gallery, Windsor, Colorado 2016
How the Light Gets In, "The Choice," Artworks Center for Contemporary Art, Loveland, Colorado, with photographer Bob Campagna, 2017
Line Casting, "The Wing Does its Work," Artworks Center for Contemporary Art, with artist Amy Vialpando , Loveland, Colorado, 2016
Book Editing
Chiaroscuro: An Anthology of Virtue and Vice, Northern Colorado Writers, 2021
RISE: An Anthology of Change, Northern Colorado Writers, 2019
(Winner, Colorado Book Award)
Mountains, Myths and Memories: a Poetry Anthology, 2017
Going Deeper Anthology, with Kurtis Tilley, 2017